Info Box

To duplicate these info boxes, click in the title area, then go to Table > Select > Table, then Edit > Copy and Edit > Paste. Be sure to insert breaks between the tables.
Janet Downes
BSc (Hons) MBA, MInstD, MCIM, Chartered Marketer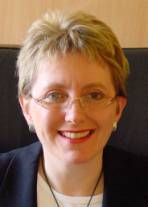 Janet Downes is the director of Downes Strategic Marketing. She specializes in marketing and business strategy, sales and marketing process assessment, product management and the application of IT to sales, marketing and service functions.
Janetís background is in the IT industry, first as an electronics engineer and later in sales, marketing and general management. She has been a senior international executive with Intel and with other organizations in the semiconductor, PC, computer services, CAD and printing and publishing industries. Since becoming a consultant Janetís clients include companies such as Alcatel, Axa, Chartered Institute of Marketing, CompuServe, Compaq, Ford, Frost & Sullivan, Gartner, Hewlett Packard, Institute of Directors, Lucent, Marconi, Microsoft, Norwich Union, Pace, Siemens, Tektronix, Thomas Cook and WorldCom as well as public bodies such as AWE, BSI and Invest Northern Ireland and many less well-known, specialist SMEs (Small and Medium Sized Enterprises).
Janet is an expert on marketing planning and strategy and delivers training courses and workshops the Chartered Institute of Marketing (CIM) specializing in these subjects. She is a marketing course leader for the Institute of Directors (IoD) and is the IoDís Marketing Advisor for its members. Janet is a conference speaker on Relationship Marketing and associated technologies and has researched and assessed the top CRM (Customer Relationship Management) vendors in Europe. She delivers CRM training courses for Frost & Sullivan. Janet has a contract with Invest Northern Ireland for the assessment of marketing plans and capabilities of organizations requesting government funding.
Janet is also a director of ACSL, a Web enterprise providing portals for users of computer expansion and peripheral products, a founder of CustomISe, a specialist CRM consultancy and a founder member of the Catalyst Foundation which promotes the use of best practice in CRM implementations through developing and publicizing its Catalyst methodology.
Qualifications
B.Sc. (Hons) Electronic Engineering, Southampton University

M.B.A., Open University

Chartered Marketer and Member of the Chartered Institute of Marketing

Member of the Institute of Directors
Consulting projects include:
Assessing marketing and sales processes and plans of many organizations and facilitating improvements, the development of new plans and re-designed processes.

Training many organizations to assess and redesign their own customer-facing processes.

Assisting a software company to become more market oriented through the implementation of an improved group-wide marketing planning system. Provided feedback and advice at group board level (and throughout the operating units) on marketing planning, designed and delivered training programs and assessed the marketing plans of three strategic business units before and during implementation of the plans.

Mentoring the MD of a small health care company starting up a new nationwide health care service in sales, marketing and customer service process improvement and business planning to raise investment capital.

Establishing required levels of marketing competence for a large, international marketing department in a communications company, assessing the current level of skill and recommending development actions to bridge the gap and designing and delivering appropriate training programs.

Assisting a defense establishment in marketing commercial applications of their technology.

Carrying out research (desk research and focus groups) and providing advice on business planning for a start-up career development service.

Facilitating the development of a strategic marketing plan (containing a series of related product plans) for a major PC manufacturer. Through the training and workshop process used also developed marketing and product planning processes and skills in the clientsí marketing and management teams.

Assessing the sales, and customer service processes of a health care company and facilitating the development of new processes designed to address problems and shortcomings in the original processes.

Design of a post implementation service strategy for a financial systems company. Included carrying out a situational analysis and marketing audit, which required surveying existing customers and analyzing their attitudes and requirements.

Carrying out in depth market research with a client's customers to determine their level of satisfaction and to analyze and prioritize business problems and recommend strategy changes.

Recommending a marketing strategy for a printer company wishing to enter new market segments based on research into the segmentsí potential and characteristics.

Facilitating a strategy weekend for a specialist SME, which assists clients in managing the risk involved in implementing software projects associated with large infrastructure projects. The goal of the weekend was to develop a draft mission statement and environmental audit for the company.

Facilitating development of a company strategy for a specialist SME (risk managers for software projects associated with large infrastructure projects) using a strategy weekend. The specific outcomes of the weekend were an agreement on the companyís direction summarized in a draft mission statement and an analysis of the companyís situation and environment.

Enabling a pharmaceutical software companyís management team to develop the foundations of a business development strategy through a facilitated strategy day.
Career Summary
Before becoming a consultant Janet Downes had over 15 years experience in industry in sales and marketing roles. Once qualified as an Electronics Engineer, she began work with BP in industrial control and instrumentation. Then she moved into commercial roles first in sales, then in marketing and general management and has held senior management positions in one of the world's most successful high technology organizations, Intel. In 1984 she became the youngest person in Intel to be promoted to District Sales Manager.
After raising venture capital Janet became the sales director of an industrial instrumentation company and then moved into marketing. She joined semiconductor start up, European Silicon Structures (ES2), in 1986 as Product Marketing Manager for workstation based CAD software and managed the project through to pilot product stage.
Janet was headhunted back into Intel (1988) to take over responsibility for marketing Intel's application specific integrated circuits (ASICs) to IBM. Shortly after she was promoted to European Marketing Manager for its ASIC business. In 1990 Janet joined Intelís Systems Group as European Marketing Manager for Customer Services, encompassing systems engineering, maintenance and customer training. She managed a multinational marketing team with strategic responsibility for a business with revenues of about $65M. Her main achievements were the redirection of the group's strategy into mixed vendor, networked systems, authorship of the business plan for an attempted management buyout of the group and development of a detailed marketing plan. The major portion of this business was sold to Computervision at the end of October 1992. At Computervision Janet was responsible for defining and implementing an international marketing program for third party maintenance services throughout Europe.
In 1994 Janet joined Crosfield (a subsidiary of Dupont and Fuji Film developing electronic products for the printing and publishing industry) as part of a new management team tasked with revitalizing the company. She lead a cross-functional team (sales, service, marketing, R&D, manufacturing) running the £44M p.a. image capture business and directly managed a team of 6 marketers. In addition to holding responsibility for day-to-day business management she was responsible for product line strategy. She refocused the Image Capture marketing and business teams, launched a completely new product range and developed a new product line plan for the future.
In 1996 Janet set up her own marketing consultancy, Downes Strategic Marketing, bringing her highly regarded communication and analytical abilities and her extensive marketing experience to a wider audience. She is also a director of ACSL, a Web enterprise providing portals for users of computer expansion and peripheral products, and a founder of CustomISe, a specialist CRM (Customer Relationship Management) consultancy. Janet is a faculty member of the Chartered Institute of Marketing and a Course Leader for the Institute of Directors and for Frost & Sullivan.
Employment Summary
| | | |
| --- | --- | --- |
| DATES | ORGANIZATION | POSITION |
| 1996 to present | Downes Strategic Marketing | Founder Director of a training and consultancy business focused on marketing planning and customer relationship management. |
| 2000 to present | The Catalyst Foundation | Founder member of a not-for-profit organization developing and promoting the use of a CRM implementation methodology - Catalyst. |
| 2000 to present | CustomISe | Founder and associate of a CRM systems implementation and process design consultancy and training organization. |
| 1991 to present | ACSL | Director of a Web publishing company specializing in Web portals for the IT market. |
| 1994 to 1995 | Crosfield Electronics (a subsidiary of Dupont and Fuji Film) | Business Manager, Image Capture. Worldwide profitability, product definition and product line strategy responsibility for this business (1995 revenues £44M) through leadership of cross-functional business team. Launched new product line, developed new product line plan, achieved 20% growth in 12 months. |
| 1992 to 1994 | Computervision | European Marketing Manager for PC LAN Services, an $18M business. Responsible for European marketing activities such as product definition, promotion and pricing. |
| 1990 to 1992 | Intel Corporation | European Marketing Manager for Customer Services Operation (part of Intel's Systems Division). Marketing for a $65M business with complete responsibility for developing and implementing marketing plans. Developed new business strategy and business plan for an MBO. |
| 1988 to 1990 | Intel Corporation | European Marketing Manager for application specific variants of Intel microprocessors (ASIC). Responsible for European marketing plans and business development. Developed complete sales support package including sales literature, pricing, sales training etc. resulting in majority of worldwide design wins for ASIC business. |
| 1988 | Intel Corporation | Strategic Accounts Manager for application specific variants of Intel microprocessors (ASIC). Management of technology exchange agreement with IBM in Europe. Established top-level management contacts in IBM and determined future of this agreement. |
| 1986 to 1987 | European Silicon Structures | Product Marketing Engineer: - product manager for suite of ASIC CAD tools. Defined human interface and managed a development team to produce definitive demonstration of system for the board of directors. |
| 1985 to 1986 | Digital Instruments | Sales Director and co-founder of small industrial systems company developing networked I/O for programmable controllers. Raised venture capital from 3i and built sales from scratch. |
| 1979 to 1985 | Intel Corporation | (Reached position of) UK Sales Manager for Industrial/Military District. Responsible for sales team of 9 people, for component and systems sales. Largely responsible for building $13M sales territory from scratch. |
| 1977 to 1979 | BP Chemicals | Instrument Engineer: - on accelerated management training program in the petrochemical industry. Responsible for 2 foremen and 8 fitters on site's power station. Major achievement was never to cause a station shutdown! |
Why ACME?

"ACME" is the producer of many fine quality products used in various Warner Bros. cartoons. We figured that even bunnies and roadrunners might want a flexible, clean, and professional web template such as this one.
Replace the gears

Like this template, but want a different Flash movie instead of the gears? Be sure to take a look at our components for replacement Flash movies, or contact John Galt's Tools to request a different movie.