Janet Downes
BSc (Hons) MBA, MInstD, MCIM, Chartered Marketer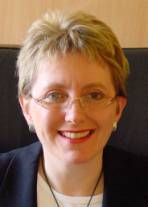 Janet Downes is the principal consultant and director of Downes Strategic Marketing. She specializes in marketing and business strategy, sales and marketing process assessment, product management and the application of IT to sales, marketing and service functions.
Originally trained as an electronics engineer she spent many years in senior international marketing, sales and general management roles with companies such as Intel, Computervision, DuPont and Fuji Film with responsibility for markets in Europe, North America and Japan. Since becoming a consultant Janetís clients have included major multinational companies in the IT, telecommunications, financial services and leisure industries as well as public bodies and many less well-known, specialist SMEs. Janet is an expert on marketing planning and strategy and delivers training courses and workshops the Chartered Institute of Marketing (CIM) and the Institute of Directors (IoD) in these subjects. She has been the IoDís Marketing Advisor for its members and a conference speaker on Relationship Marketing and associated technologies. Janet has researched and assessed the top CRM vendors in Europe and delivered CRM courses on behalf of Frost & Sullivan.
Janet has developed advanced methodologies for product marketing and in the past several years has run public and in-company courses about product marketing at introductory and advanced levels for many of the world's leading enterprises. These services have been marketed by Frost & Sullivan and also the CIM.
For further information see Janet's c.v. or contact: