Info Box

Use this info box for additional information or highlights.
Info Box

To duplicate these info boxes, click in the title area, then go to Table > Select > Table, then Edit > Copy and Edit > Paste. Be sure to insert breaks between the tables.
About Downes Strategic Marketing
Downes Strategic Marketing (DSM) is an independent training and consultancy business that assists organizations to improve their performance through developing and executing clear marketing strategies and plans.
Successful customer strategies take into consideration the entire customer lifecycle and all the points of customer interaction (through sales, marketing, service and other activities). They are based on a thorough understanding of the value that the organization can provide to and develop from its customers. DSM helps organizations identify opportunities to develop customer value and implement strategies to realize that value.
We work with organizations to assess their sales and marketing capabilities and processes and improve them. We develop marketing plans for customers and help them implement the plans through a range of strategic marketing activities.
Janet Downes
BSc (Hons) MBA, MInstD, MCIM, Chartered Marketer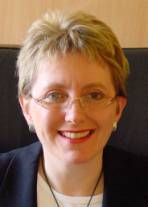 Janet Downes is the principal consultant and director of Downes Strategic Marketing. She specializes in marketing and business strategy, sales and marketing process assessment, product management and the application of IT to sales, marketing and service functions.
Originally trained as an electronics engineer she spent many years in senior international marketing, sales and general management roles with companies such as Intel, Computervision, DuPont and Fuji Film with responsibility for markets in Europe, North America and Japan. Since becoming a consultant Janetís clients have included major multinational companies in the IT, telecommunications, financial services and leisure industries as well as public bodies and many less well-known, specialist SMEs. Janet is an expert on marketing planning and strategy and delivers training courses and workshops the Chartered Institute of Marketing (CIM) and the Institute of Directors (IoD) in these subjects. She is the IoDís Marketing Advisor for its members and a conference speaker on Relationship Marketing and associated technologies. Janet has researched and assessed the top CRM vendors in Europe and delivers CRM courses on behalf of Frost & Sullivan.
For further information see Janet's c.v. or contact:

use these pop-up windows for employee bios!
Why ACME?

"ACME" is the producer of many fine quality products used in various Warner Bros. cartoons. We figured that even bunnies and roadrunners might want a flexible, clean, and professional web template such as this one.
Replace the gears

Like this template, but want a different Flash movie instead of the gears? Be sure to take a look at our components for replacement Flash movies, or contact John Galt's Tools to request a different movie.